"Site Build It! Scam"?
Beware Of Fake Campaign
Since February, 2009 unscrupulous competitors flood the Web with fake reviews about "site build it scam" or "sitesell scam" and other untrue, negative reviews. This is our official reply.
Here is how their campaign of negativity works...
They use our name to attract those who are interested in Site Build It! ("SBI!").
They create doubt through a mixture of out-of-date information, distortions, innuendo, and lies.
They interlink the negative reviews extensively to rank highly at Search Engines ("link spam").
After falsely seeding doubt in SBI!, they sell their own (or affiliate) products.
Made-On-Demand Reviews
Most negative SBI! "scam reviews" are made-on-demand. These so-called "reviews" are fabricated by thousands of followers of "Make Money Online" ("MMO") gurus who promote dishonest and spammy schemes and products. They perceive the integrity and value of SBI! as a threat.
Update May, 2010: This group has now admitted that the spammy schemes they recommended have been struck down by Google. Their followers lost time and money.
Fake SBI! reviews often feature emotional attacks and 1-sided comments by followers. Other reviews are subtle, cleverly written and harder to spot. Either way, here is what is happening...
Followers of "Make Money Online" gurus create and interlink "made-to-order" negative reviews, even though they know nothing about SBI!... never even owned it.
How To Cut To The Truth
FACT #1 Tens of thousands of people who own SBI! have eliminated all doubt simply by using it. They build e-businesses that change their lives.
FACT #2 SBI!'s rate of success is unmatched. You will never see any other company showing documented proof of a track record of success like SBI!'s.
FACT #3 SBI! is the only program in the world offered at major colleges and universities at all levels, from undergrad to MBA to Continuing Education. Does that sound like a scam?
To be fair, do the above 3 facts absolutely mean that SBI! must be the right product for you? Nothing is ever 100% certain. So how can you be sure?
STEP #1 Ignore "Site Build It scam reviews." They seek to mislead you to poor products that make them money.
STEP #2 Find out for yourself today. Let the only thing that counts, your own SBI! experience, speak. Give SBI! a good, honest try. Commit to it...
Follow the Action Guide for 90 days (see our 90 Day Money-Back, "Confidence of Success" Guarantee).
Use the tools. Really do it.
Need a helping hand? Use SiteSell Support. Go to the SBI! Forums, the most useful small e-business forums in the world where incredible people live by the philosophy of "help and be helped" every day.
STEP #3 If you love SBI! the way most people do, continue building an online business that impacts your life. If not, we refund 100% of your money. Even the "smear reviews" admit we always refund.
No Risk, High Upside
SBI! costs only $29.99 per month. If it is not for you, just cancel and refund. Here's the 90 Day Money-Back, "Confidence of Success" Guarantee. As I mentioned, even the most biased "reviews" confirm that we always honor our Guarantee.
Total risk = $0. It all boils down to this...
Only your experience counts. That is the direct, fast and simple way to know.
Best regards and enjoy the journey,

P.S. Like this official reply? Please let Google know by clicking their +1 button...
Ken Evoy
Founder SiteSell.com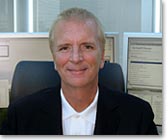 NEW! What do you think about the use of link-spamming by unscrupulous competitors? Should Google and Bing stop this manipulation of their search results? Please submit your thoughts. We'll send them to Google and Bing. Thanks very much!
Questions? Call us at 1-888-987-3669 (+1 514-448-4573 outside of North America)
Monday to Friday 8AM to 8PM, Saturday & Sunday 12PM to 5PM (Eastern).